Collective intelligence is a powerful force driving us to new heights of success.
At Sandvik, it's part of our focal point to move innovation forward to simplify manufacturing. To maximize our abilities to automate further in a complex environment we will need to embrace collective intelligence to ensure easy to use software and business outcomes.
The manufacturing sector is undergoing a transformation brought on by the combination of digital and physical: today's software and solutions are sophisticated enough to radically transform the metalworking world. Digitally enhanced decision making in selecting tools, material, and methods in a digital twin environment result in lower costs, less waste, higher quality and lower energy use.
Many manufacturing companies face new challenges in a rapidly evolving landscape. For instance, challenges in the area of:
Lack of time, implementing new solutions are competing with the daily operation.
Often one or two critical persons at the company are driving the digitalization journey and are at the same time also key persons for the daily operation.
Change management, hesitation of changing from establish way of working both when it comes to culture, process, methods, software/excel/paper.
Investment concerns, getting value back of investments into new solutions.
Skills gap. Finding new talents and train them in expanding complexity and sometimes increased cost for automation.
For our customers the main goal is to produce as many good parts as possible in the shortest possible time. By tapping into our customers' needs with the combined Sandvik knowledge, skills, and creativity of our employees, we want to optimize decision-making, foster innovation, improve problem-solving, boost employee engagement, and facilitate continuous learning and development.
Embracing collective intelligence
That is why it is important for us to have our season two of our physical Collective Intelligence community event, tech experts from 18 Sandvik brands from across the globe teamed up to leverage the power of connectivity between the various stages of the digital production chain to exchange experiences and innovate together. To move our technology to automation and intelligence combined with modern CNC & robot technology to enable a stepwise closed loop roadmap.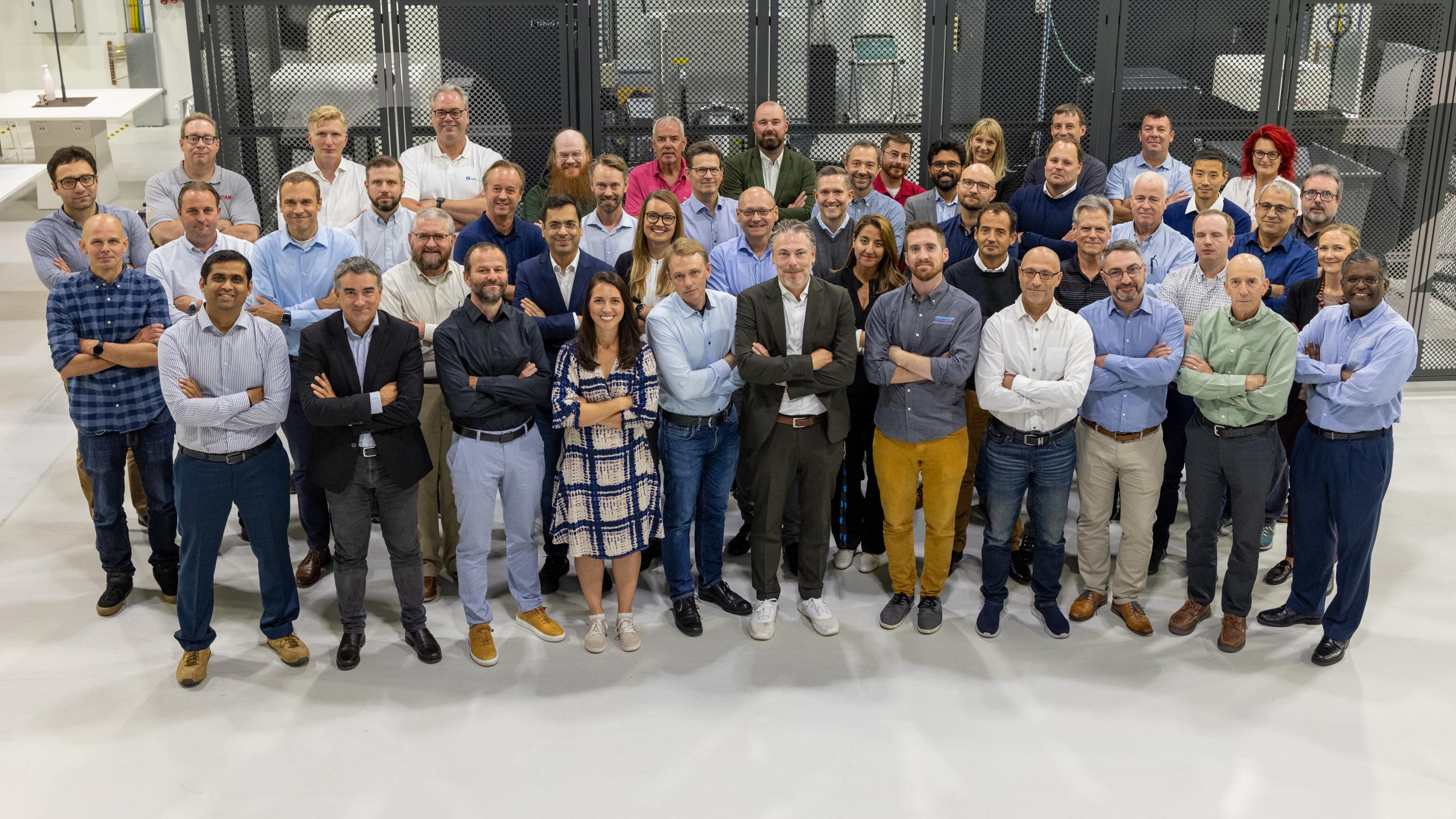 2023 collective intelligence event 
We are together working on the agenda of connected technologies that Sandvik can offer customers to make them more efficient, easier to connect multiple products to simplify manufacturing. This is increasingly important for us as automation costs have increased in the market, and we see the skills gap increases. How our customers' challenges affect us, and our offers are important factors to consider when building the next generation manufacturing solutions for our customers.
Insights from keynote speakers
Part of our event included keynote speakers to inspire our brands to foster innovation, creativity, and problem-solving skills. We all come from different parts of the world, different backgrounds and experience. To benefit from this, we need to be inclusive with our different skill sets.
We believe this is a winning combination to encourage employees to think outside the box. As one keynote speaker, Philip Runsten who is a PhD, Researcher SIR/Stockholm School of Economics, shared: when more companies have employees sharing innovation, creativity, and problem-solving skills within the workplace - the more intelligent they become.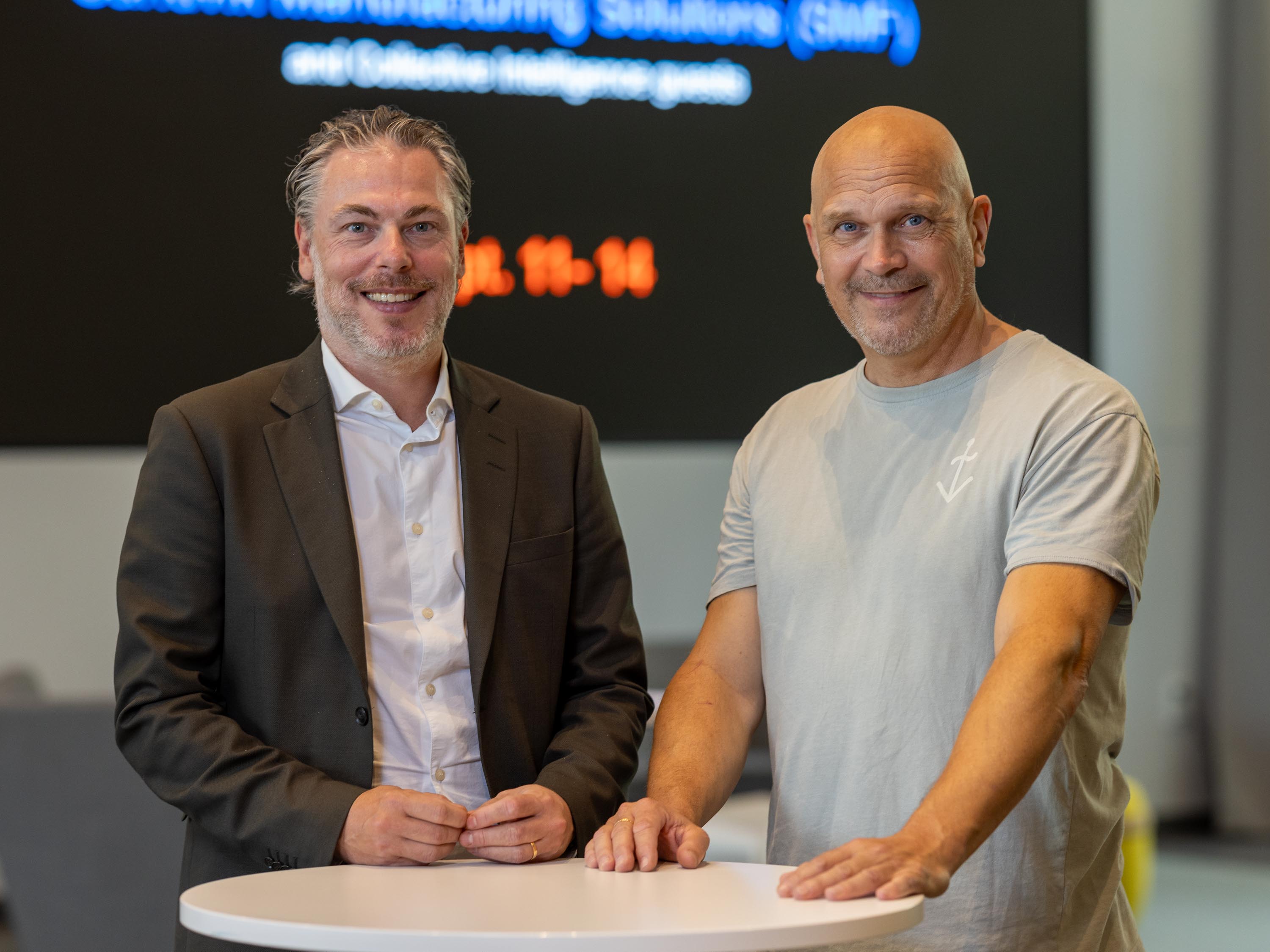 Philip Runsten, PhD, Researcher SIR/Stockholm School of Economics
Besides enabling our software teams with AI capabilities to allow them to be more productive and responsive to customer needs, we shared insights on how Generative AI will play a role in customer service and quick tips and of course in our product development plans for toolpath strategies, feed & speeds, safety zones, features and tooling – but also how to provide trust to our customer's via cybersecurity best practices.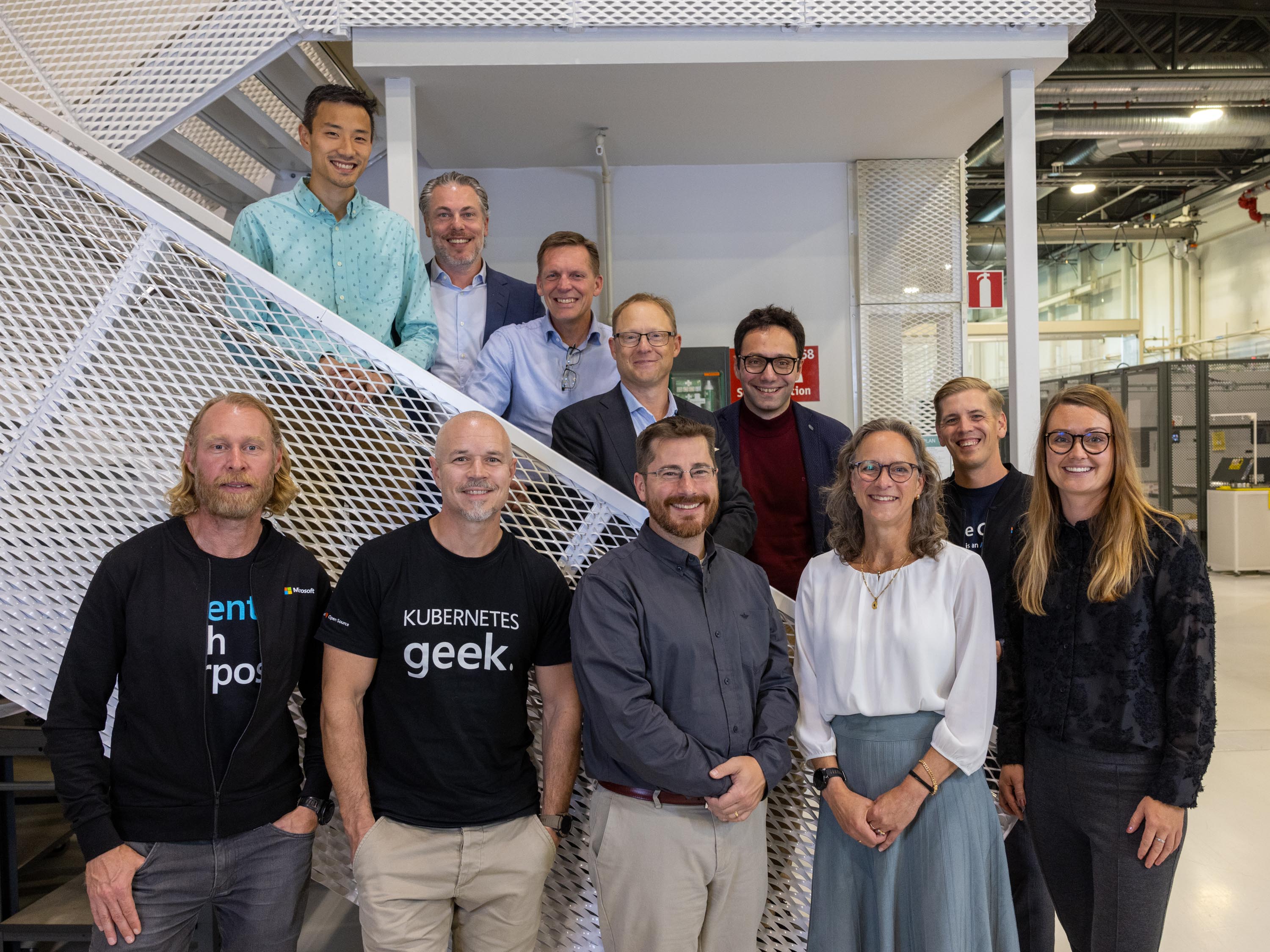 Microsoft team and keynote speakers in 2023 collective intelligence event 
Participating Sandvik companies are highly specialized in different areas, from CAD/CAM, cutting tools and services around tools, tool inventory management to metrology.
As part of Sandvik, their skills may be applied in a bigger context to further evolve simplifying for our customers in the shop floor by streamlining data flow and data threads. For instance, one key celebration was around the ability for our CAM software to facilitate automation and simplify the process of training & get advice, selecting the right tools for the job.
Tool data, ready-to-use toolpaths and machining instructions are updated in real time from the cloud, enabling companies to utilize it directly in our CAM software from Sandvik to boost productivity and become more sustainable.
We closed the loop, by sharing valuable customers insights, areas we can improve around in-process inspection and exploration of new major development initiatives like metrology cloud enabled platform and a new ToolPath platform.
Thanks to all participating brands for great days together!
Cambrio
CGTech
Cimatron
CRIBWISE
Dimensional Control Systems (DCS)
Dormer Pramet
DWFritz
GibbsCAM
ICAM
Mastercam
Metrologic Group
Premier Machine Tools
Sandvik Coromant
Sandvik
Seco
SigmaNEST
TDM Systems
Walter