A cornerstone of digital manufacturing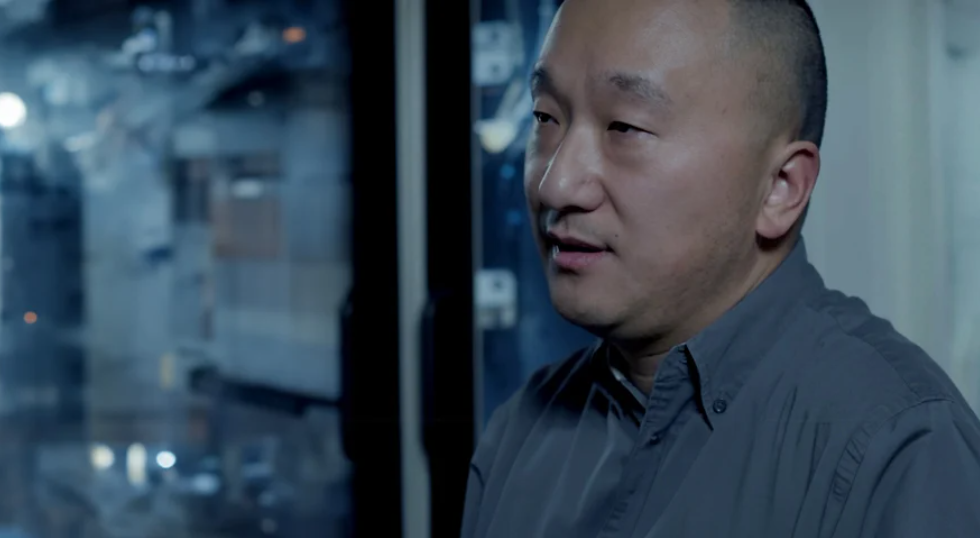 Computer-Aided Design (CAD) and Computer-Aided Manufacturing (CAM) is the use of software and computer-controlled machinery to automate a manufacturing process and identify which tools to use.
Mastercam, a member of the Sandvik Group and mastermind behind the world's most widely used CAD/CAM platform currently holds an installed base of over 300,000 licenses. Mastercam goes beyond conventional CAD/CAM platforms in that it also helps select the right tools and toolpaths for the job.
Whether the goal is to manufacture a long series of automotive components or bring to life a singular AI-generated artwork, Mastercam ensures an optimized manufacturing process with the right tools and toolpath to minimize scrap and maximize production efficiency. Mastercam generates toolpaths to enable machinists to cut parts accurately and efficiently and import or design actual parts on their computer screens. Sandvik CoroPlus® Tool Library is integrated with Mastercam as an add-on that will steer users to the right tool for the job.
"By using the integration of CoroPlus Tool Library, users can accelerate and streamline tool data management, providing a more effortless experience," says Tobias Unosson, Product Manager at Sandvik Coromant.
CAD focuses on the design of a product or part – how it looks and functions –whereas CAM focuses on how to make it. The start of every engineering process begins in the world of CAD, where engineers and designers will make either a 2D or 3D drawing, whether that's a crankshaft for an automobile, the inner skeleton of a kitchen faucet, or a statue that combines the ideas and visions of several artists with the help of AI.
"The challenge of manufacturing an AI-designed statue proved a first for Mastercam," says Ke Wang, Manager of Applications Engineering at Mastercam: "It has been an exciting opportunity and a challenge for us, but we are very glad to be a part of such a technically advanced project."
CAM plays a vital role in the digital manufacturing process, enabling new and innovative solutions in automated design for manufacturing. A CAM system needs three components to function: software that tells a machine how to make a product by generating toolpaths, industrial machinery that can turn raw material into a finished product, and a post-processing stage that converts toolpaths into a language that machines can understand.
Streamlines multitasking
Mastercam's solution streamlines the multitasking involved in machine programming and simplifies the programming process for complex machines. It also selects the tools to be used from the entire tool library available to the manufacturer. "The selection of the right tooling for the material and for the operation at hand is critical since it can mean the difference between profitability or not," says Ke Wang.
In a single platform, Mastercam enables toolpath virtualization and simulation, as well as a collision check to make the toolpath ready for machining. The toolpath is optimized and synchronized in a graphic user interface.
Mastercam was created to reduce production time and expense with efficient machining strategies and advanced toolpath technologies like Accelerated Finishing™ and Dynamic Motion™ for milling and turning. The software prepares a model for machining by working through several actions, including:
Checking if the model has any geometry errors that will impact the manufacturing process.
Creating a toolpath for the model, a set of coordinates the machine will follow during the machining process.
Setting any required machine parameters, including cutting speed, voltage, cut/pierce height, etc.
Configuring nesting where the CAM system will decide the best orientation for a part to maximize machining efficiency.
Tailored to the tool library
Mastercam can be tailored to the specific tool library of the user. "The software imports tool libraries with tools, tool holders, and assembly signets. After importing the tool library, it uses the tool trajectory to program the machining of the part. We then use the tool library in programming the tool path," says Wang.
Being part of Sandvik Group allows Mastercam access to unique methodologies, such as the PrimeTurning™ turning concept, which allows for turning in all directions. "This is much more efficient and productive compared to conventional turning," notes Wang and points to the combined strengths of Sandvik tooling solutions and Mastercam software: "No more paging through websites or catalogs in search of the right tool. Once you enter the parameters for the job – the type of material, depth of cut, type and direction of cut, and so on – Sandvik solutions will steer you in the right direction."
For more information, please visit mastercams website, our Manufacturing Solutions website or Coromant.