Meet Dimensional Control Systems (DCS) chief executive officer Michael Ulicny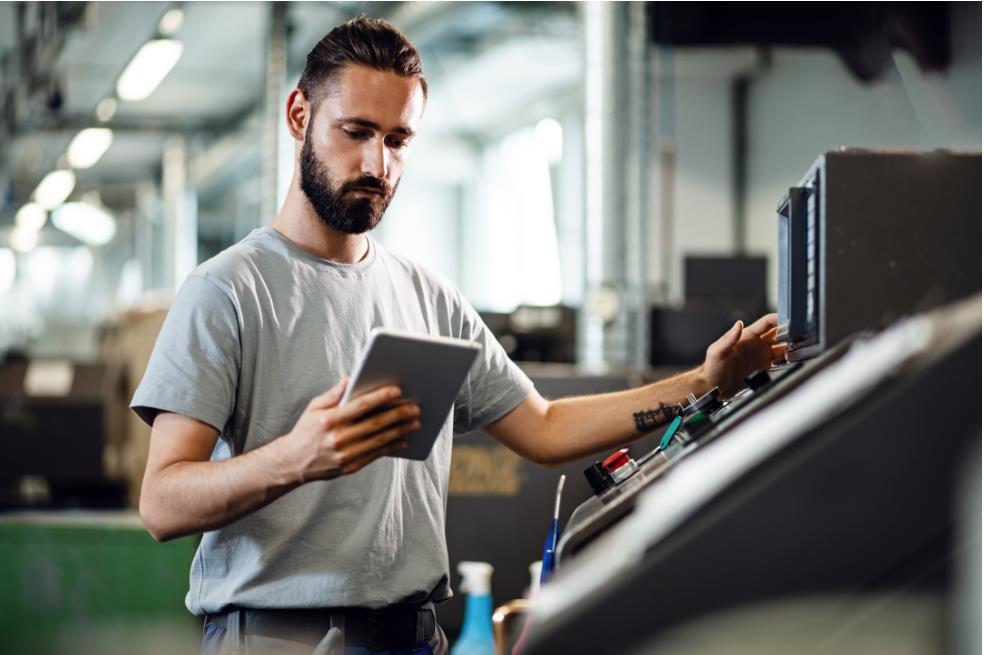 In November 2022, Ulicny was selected as DCS's new Chief Executive Officer, as former founder and president of DCS for 27 years, John Mathieson, announced his retirement.
Meet DCS founder and newly appointed Chief Executive Officer
Even before DCS was founded in 1994, Mathieson and Ulicny had worked together, each having more than 30 plus years of experience in Dimensional Engineering. This solidified Mathieson's confidence that Ulicny would be a strong candidate for this role and able to continue moving DCS forward as he moves into the new role of CEO. 
Mathieson said in a DCS' press release that Ulicny's industry experience and being part of DCS since the beginning, with his 30-plus years of experience in Dimensional Engineering, prepared him for this new role. Now that Sandvik has acquired DCS, Ulicny's role will be crucial in enhancing this connection and facilitating the metrology division's vision for unified digital manufacturing solutions.
"As I wrap things up at the end of the year, Mike Ulicny will be stepping into the role of company President," said Mathieson. "I am certain that Mike and the entire DCS leadership team will continue to do a great job going forward."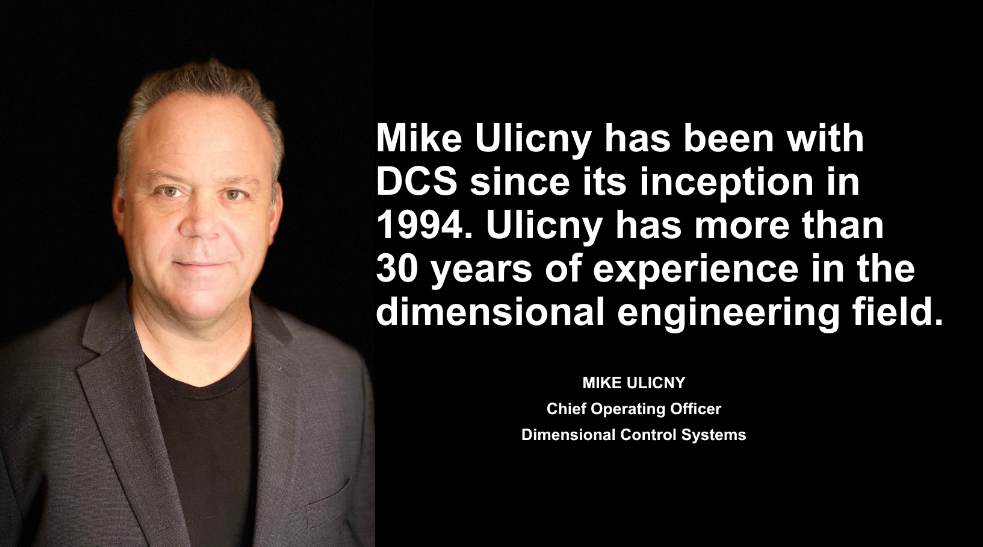 About DCS
Dimensional Control Systems Inc. (DCS) is a U.S. company based in Troy, Michigan, offering the methodology of Dimensional Engineering and was recently acquired by Sandvik with three main pillars which include:
Engineering Consulting

Project Services, and

Software Solutions for manufacturing companies - globally.
DCS' mission is to exceed customer expectations for continuous world-class Tolerance Analysis and Quality Management Systems (QMS) software and services.
DCS Software Solutions
As a leader in Tolerance Analysis Software, DCS offers the 3DCS Variation Analyst which is used by some of the largest manufacturers in the world today, for example: 
Automotive

Aerospace and Defense

Medical Device

Electronics

Consumer Products
Construction and Energy

Machinery and Heavy Equipment
This software can fully integrate into any CAD platform, and helps engineers get an accurate and deep understanding of each design. A Digital Twin creator simulates assembly processes and tolerance stacks in 3D modeling.
This CAD integrated simulation software allows customers to analyze the relationship between parts and accounting of multiple variations. Allowing customers to have accurate results when tolerance results must be within specific measurements and other physical traits for each product to work properly.
Sandvik acquires Dimensional Control Systems (DCS)
Stefan Widing, Sandvik's President and CEO stated that the acquisition aligns with Sandvik's strategic objective of expanding digital manufacturing solutions, particularly in industrial software associated with component manufacturing. Furthermore, incorporating Dimensional Control System's offerings, alongside Sandvik's digital manufacturing solutions extensive expertise, will enrich Sandvik's comprehensive digital solution offerings, specifically within industrial metrology.
DCS has over 400 software customers in automotive, aerospace, high-tech electronics, medical devices, and industrial machinery manufacturing, equating to over 10,000 licenses. DCS is a Dimensional Engineering and Statistical-Process Control (SPC) Quality Management leader providing a connected Quality Intelligence Solution.
As more and more manufacturing companies realize the cost-saving and growth impact of implementing digital software, the demand will steadily rise, which is why it's great to know DCS' appointed CEO has the knowledge and experience to continue keeping DCS as a leader in Industry 4.0