MAB joins forces in the Sandvik Lighthouse Program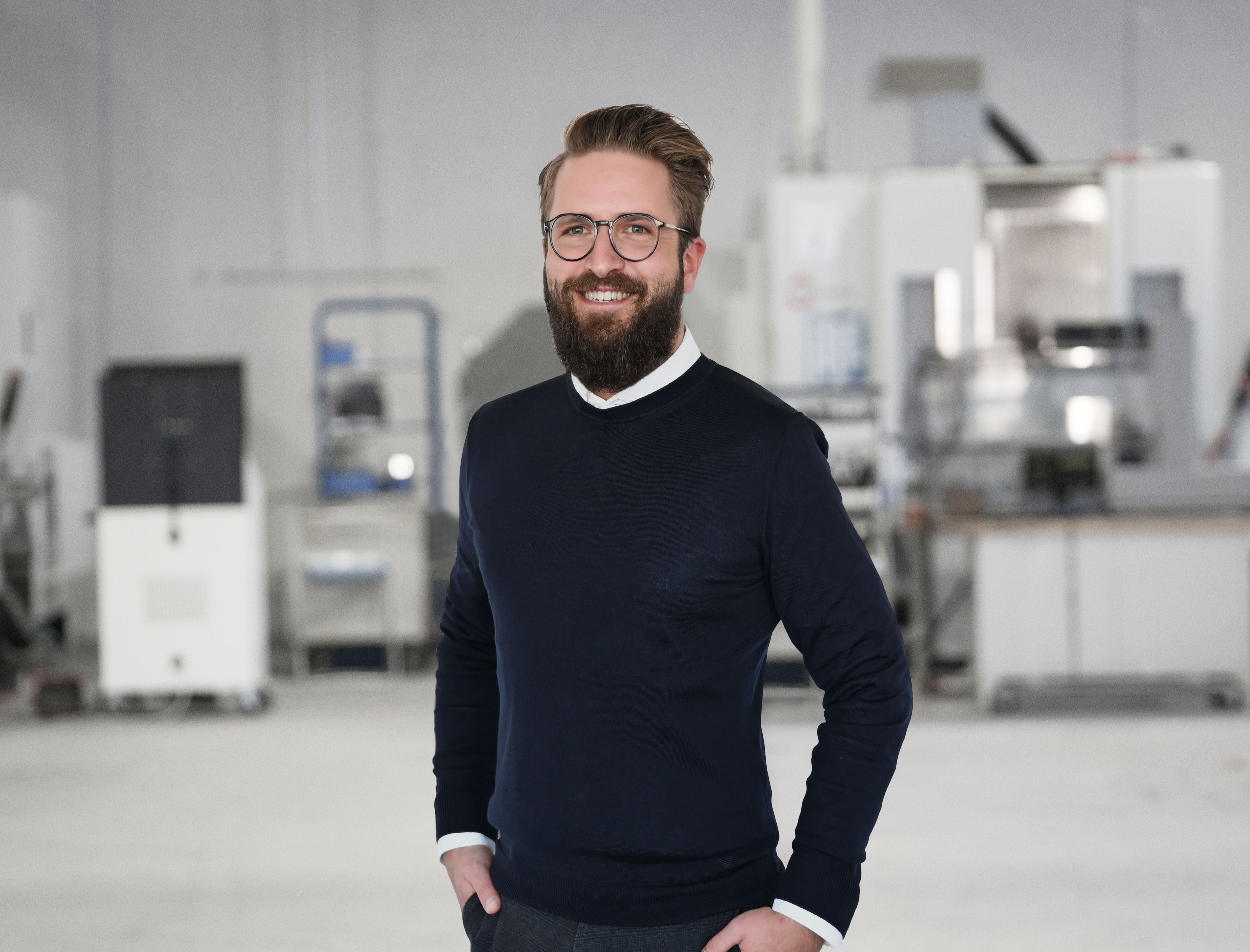 MAB, CEO, Marco Bauer
We are happy to announce our partnership with
MAB
(previously known as BAM
GmbH
)
,
joining our Sandvik's Lighthouse Program
. Our Lighthouse Program partners
are dedicated to delivering cutting-edge solutions to propel their business forward into Industry 4.0 and beyond.
The goal is to embark on a transformative digital automation journey to install solutions that provide continuous feedback, guiding our software development while offering our partners new business opportunities. Learn how Sandvik's Lighthouse Program collaborates with and helps partners find digital manufacturing solutions.
Digital and physical aspects to productivity
Digital technology and physical manufacturing are rapidly shifting, and advanced software in the manufacturing space is having great impact on productivity together with the tools and machines producing parts. Recognizing this powerful combination, Sandvik has embarked on a journey, seeking dynamic partnerships to further improve manufacturing processes and overall shop floor efficiency. Through continuous development, refinement, and integration of digital solutions, the Lighthouse Program has been operating and growing for a few years.
What it means to be a Lighthouse partner
Our Lighthouse partners are modern manufacturers who join forces with us for two-way problem solving, combining skill sets of both companies to accelerate the pace of product and process development through our many digital solutions. The goal is eliminating downtime and maximizing efficiency across departments. Participants of the Lighthouse Program allow open communication to ensure products and future developments always remain customer focused. The working relationship allows for customer research, as well as testing during development.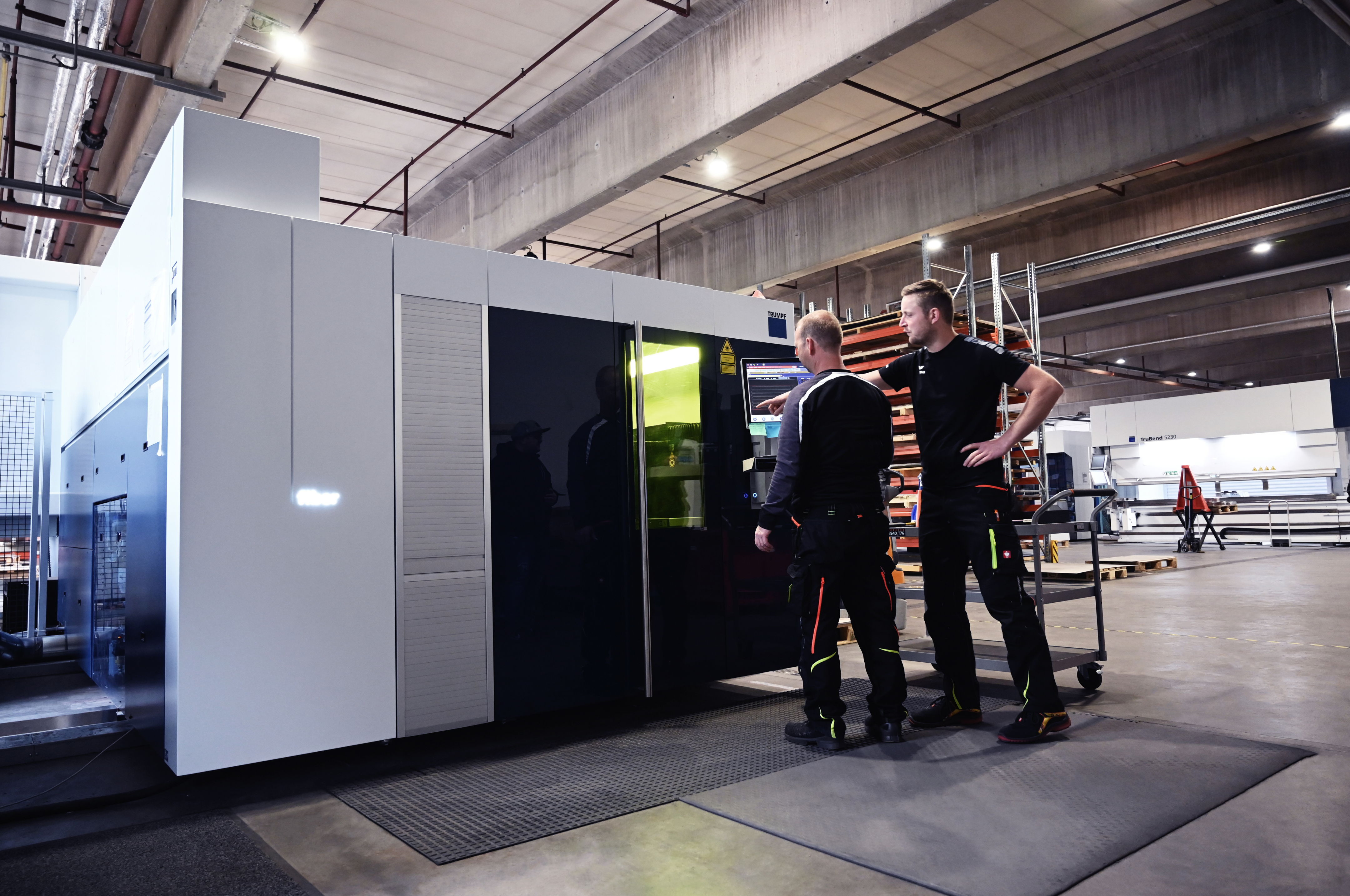 Sandvik and MAB forge a partnership
MAB, a German-based job shop, is a contract manufacturer serving multiple industries, including general engineering, medical, and aerospace. The company has numerous machining, additive, and fabricating capabilities, emphasizing High Mix, Low Volume (HMLV) batch manufacturing. Their machining profile includes multiple CNC mills and lathes, partially supported by robotic integrations, fabrication and welding machines, and 3D printers. With this wide range of capabilities and enthusiasm for digitalization, MAB has joined forces with Sandvik as a Lighthouse partner.
Taking steps toward digital manufacturing
The first connection with MAB was through a conversation with Marco Bauer, MAB CEO, and his team, which also involved their sister company, up2parts, founded in 2019 as the former software department of MAB. What up2parts ensures is an increase of digitization efficiency for the entire process chain in manufacturing with the development of innovative software solutions. From that discussion, we learned about MAB and their impressive journey from just eight employees to where they are today, with more than one hundred. With MAB and Sandvik having a deep commitment to advanced manufacturing solutions, both companies were strategically aligned, including digitalization and automation of the shop floor.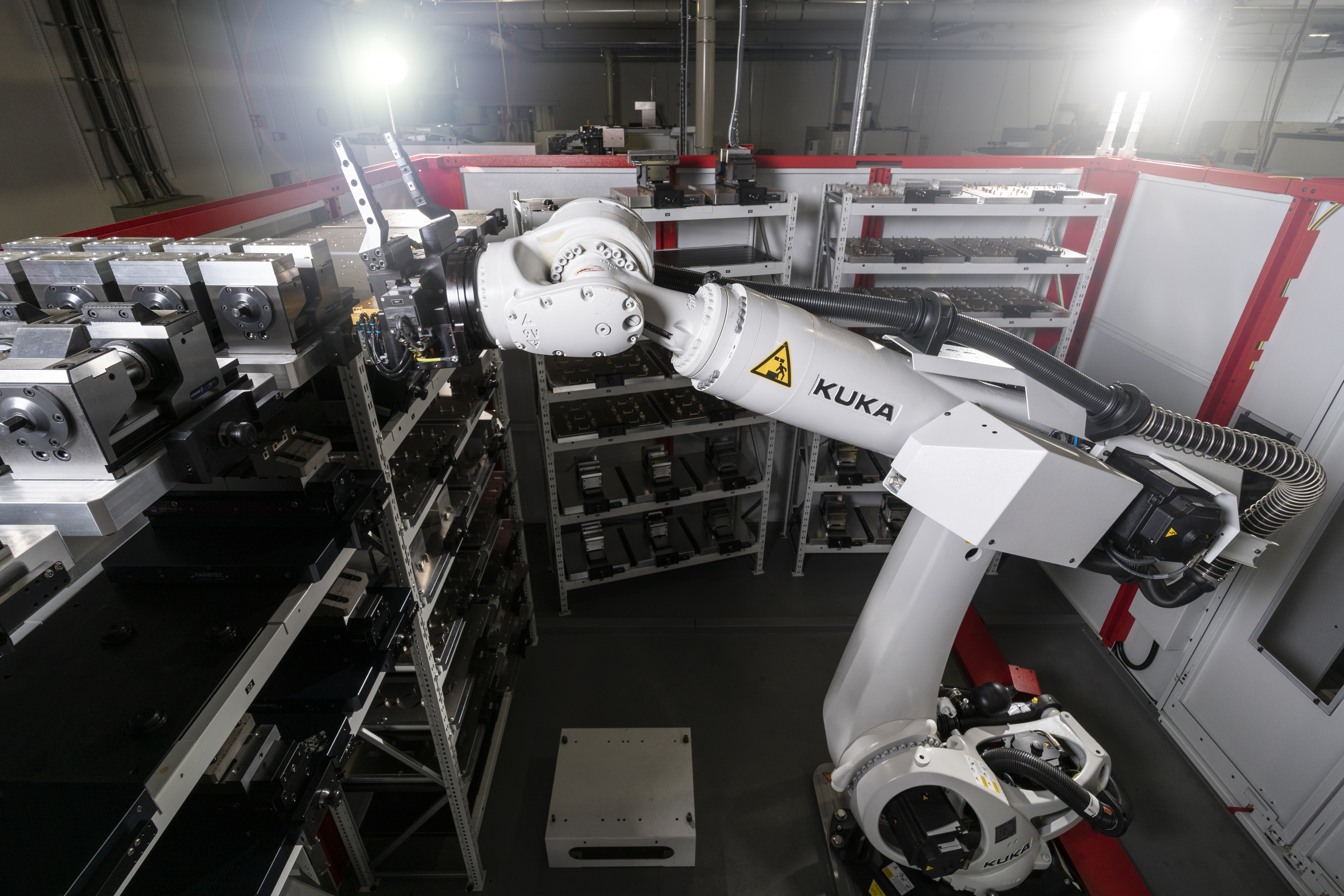 MAB targets efficiency and utilization in production
MAB has set its sights on yet another level of efficiency – visualizing actual shop floor data. To help make decisions based on data instead of relying on gut feelings, MAB embraced Comara appCom to provide a standard metric for its many varied machines. For their milling department, consisting of multiple 5-axis machines, the company also installed Vericut simulation software. Now MAB's programmer can validate the programs in a complete virtual environment including machines, tools, fixtures, and parts. This virtual environment reduces set up time by eliminating errors in this environment instead of the machine – all saving time and costs. The turning department is seeing the initial use of GibbsCAM, and MAB is also in the process of initiating an inventory management and logistics solution. Several key goals have been accomplished so far, including:
More experienced employees working together

An infrastructure and network connecting different machine

(

types

)

Strengthen digital mindset across the organization

Fast and remote set

up of software

Increased time efficiency of job orders
Optimized cost structure on the shop

floor

Transparency throughout the process flow
A shared ambition identifies what's next
MAB and Sandvik have set several priorities for their mutually beneficial partnership.
For MAB, the aim is a connected manufacturing environment that increases production possibilities, improves quality, and shortens cycle time – all leading to greater efficiency. Areas for improvement have been identified as gaining control and insight into inventory usage; reducing scrap rate (on first pieces); easing the burden of highly skilled employees; attracting new employee talent; and increasing CAM software usage in the turning department.
Our goal at Sandvik is to create a connected loop within component manufacturing, removing barriers and improving communication. Our vision is to establish a seamless and interconnected loop within component manufacturing that eliminates barriers and enhances communication. At present, several stages in the manufacturing process operate independently, resulting in isolated silos of information and expertise.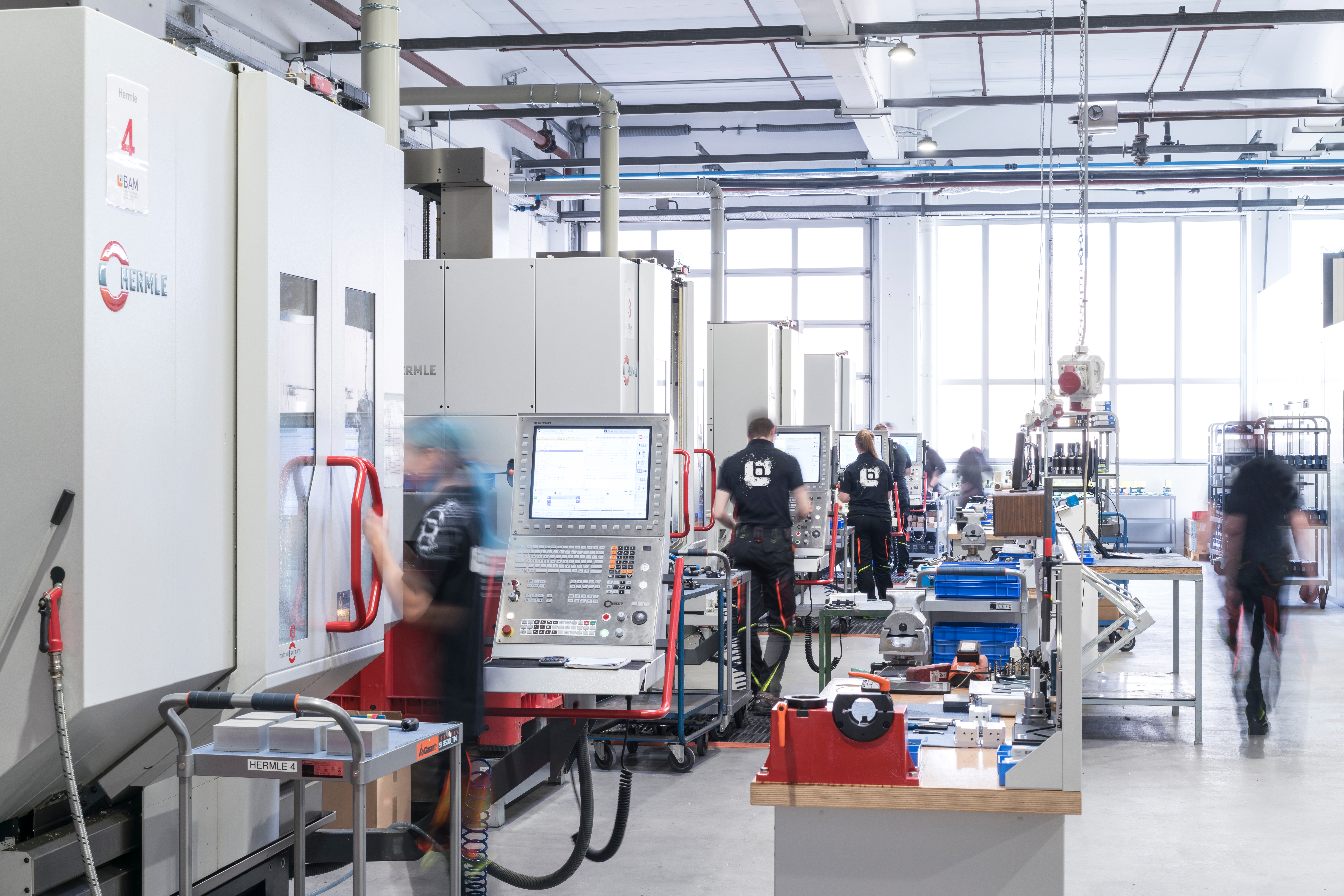 By facilitating the transfer of knowledge and data across products and departments, we can boost operational efficiency and value creation. This integration is made possible through an array of cutting-edge solutions, including inventory management, machine monitoring, CAD/CAM software, and tool management, among others.
MAB plans to implement tool management to increase efficiency. With turning and milling operations, the goal is to increase machine utilization, including the expanded use of CAM. The company is prepared for the demands of a global market and to recruit skilled employees. MAB remains an efficient and timely partner for prototypes for small and medium sized batches. And as a digital pioneer, MAB will show that small lot sizes can be produced competitively, in a competitive environment, with the right partner.