Learn how MAB saved 30% time with high-end simulation for manufacturing?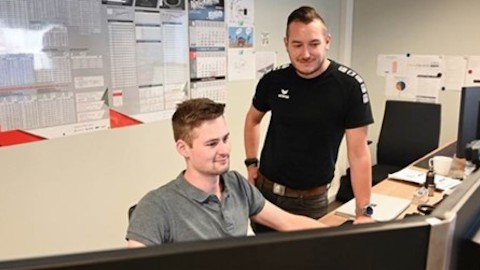 CGTech's CNC simulation software: VERICUT
MAB GmbH in Weiden, Germany in the Upper Palatinate is not a typical manufacturing company. The contract manufacturer with digital mindset is the first company in Central Europe to be part of our Lighthouse Program[HK1] . In this factory, VERICUT simulation has been implemented as part of the Lighthouse Program and is now an integral part of the manufacturing process. MAB is happy since it achieved a 30%-time savings during setup or run-in of the machines.
Enormous time and cost savings, improved utilization of robotics-supported production cells, and ultimately an increase in competitiveness.
For MAB, CGTech's CNC simulation software, VERICUT, has already shown numerous benefits in a short amount of time. Even implementing the software was efficient and smooth.
"VERICUT is a perfect fit for our service portfolio and our progressive mindset as a digital contract manufacturer," says MAB Managing Director Marco Bauer.
"We had high expectations of VERICUT, and these were fully met," adds CAM programmer Lukas Zielbauer, who works with the high-end simulation daily as the one responsible for the robotics-supported machining centers, among other things.
Manufacturing digital champion MAB
MAB GmbH is a multi-technology provider of contract manufacturing and assembly of components, with around 40 modern manufacturing machines.
"We produce components and assemblies for customers from various industries such as mechanical and plant engineering, electronics, food, and rail vehicle industries as well as medical technology - from single components to large series," explains Bauer.
The Upper Palatinate-based company is considered a pioneer of digitalization in the manufacturing environment and was awarded the "Digital Champions Award" by Deutsche Telekom. MAB was also among the 100 most innovative medium-sized companies in Germany named "TOP Innovator." Working with the Lighthouse Program, MAB GmbH is now taking the next steps in their digitalization journey.
Introduction within three weeks
"It takes time to build trust in a new software solution," Lukas Zielbauer and his colleague Michael Zach report in unison.
When it comes to something as sensitive as the production of components for the aerospace industry or measurement technology, establishing this trust is critical. But with VERICUT, this phase was decidedly short.
"After delivery, everything worked great right away," Zach says, positively impressed. Even preparing to introduce VERICUT into the environment was short. "Within three weeks, everything was done," states Zach, "Including two days of online training and adaptation of the post-processor for our machines."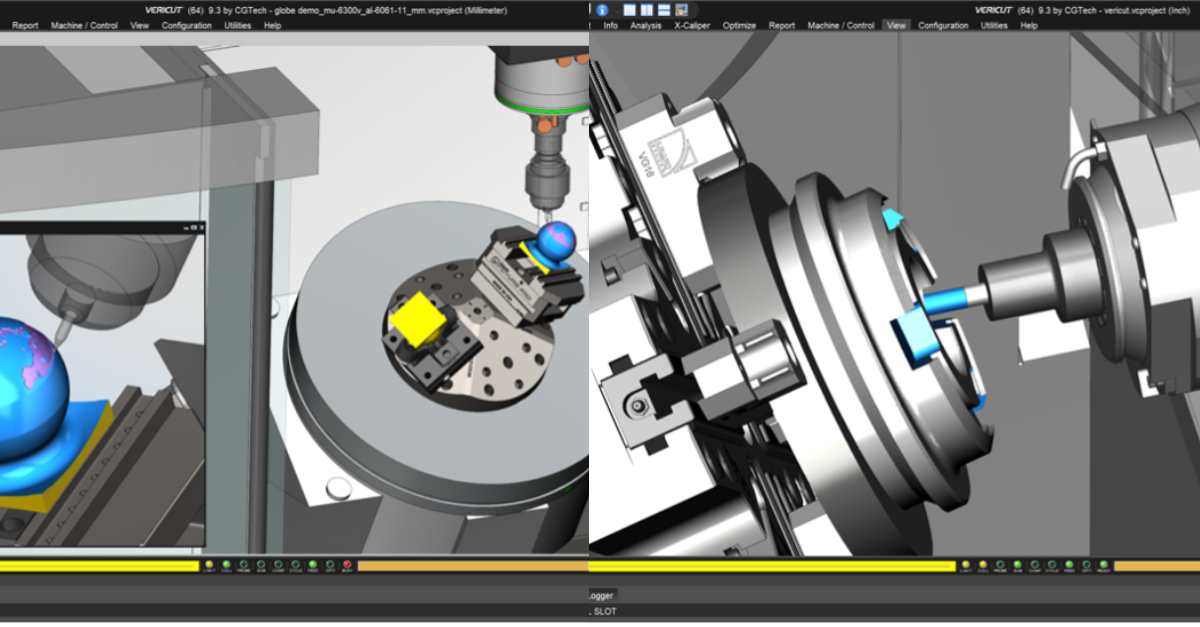 MAB was able to start using VERICUT before the agreed target release date.
No need to prove out on the machine
Time saved during the component prove out process on CNC machines was one of the key features that MAB sought with the implementation of VERICUT.
"We usually calculate two to three times the running time of a component for a prove out," explains Lukas Zielbauer. VERICUT has almost eliminated prove-out time, which is now available for other tasks. "That's the biggest benefit for us, we have a time savings of around 30% when setting up the machine."
MAB GmbH typically handles a diverse range of orders with demanding schedules, which means that perfect simulation and optimization of CNC machining plays a decisive role in production.
Less stress, less cost
MAB currently uses VERICUT to simulate components manufactured on two Hermle C42 5-axis machines connected to a KUKA robot cell. "I can see immediately in the simulation if something is not working," says Zielbauer.
With the help of simulation, MAB avoids collisions while protecting their expensive machines. This allows the contract manufacturer to minimize downtime and achieve higher utilization of their robot-based manufacturing cells.
"Of course, when you first put a part on the machine, you still have to watch out for chatter and be careful with the feed rate, but thanks to VERICUT, I now know that I can run the machine and it works. That saves me an enormous amount of time," reports Zielbauer.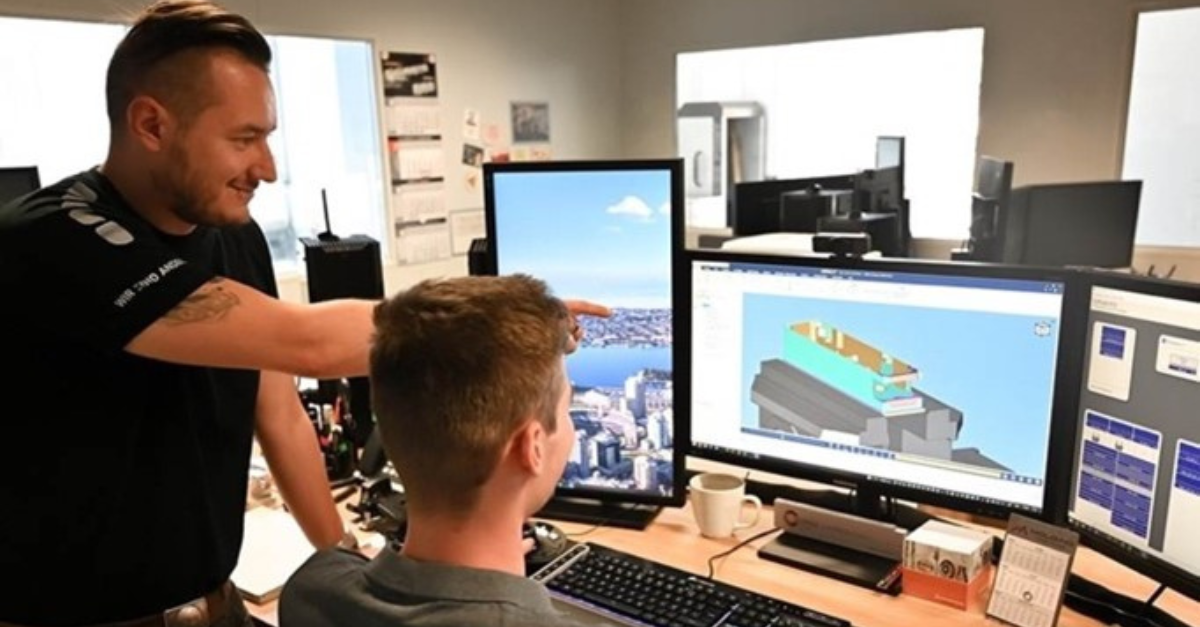 By using VERICUT, Michael Zach (left) and Lukas Zielbauer have been able to realize sustainable optimizations in the production of MAB GmbH. Image source: Kathrin Hentschel, MAB GmbH
Continued roll-out planned
MAB plans to implement VERICUT to other automated production cells, such as the Hermle C22 RS05 5-axis machining center and Hermle C42 HS-Flex. Gradually, all stand-alone machines in MAB GmbH's modern manufacturing facility will be connected.
MAB is enthusiastic
With the introduction of VERICUT from the Sandvik Lighthouse Program, MAB has successfully taken the next step towards end-to-end digital and efficiency-optimized production.
"Thanks to the software, we have been able to achieve noticeable improvements very quickly and smoothly," says Managing Director Marco Bauer, drawing a positive conclusion. For the innovative company, the optimized manufacturing processes ensure increased competitiveness with more timely deliveries and improved prices for customers. The results speak for themselves, and so does the enthusiasm of the users.